We are a full service building maintenance company with over 20+ years of collective experience.
Maintaining a building of any sort is a huge job – Task-co has got you covered from the ground floor up. From wall to wall and floor to ceiling, Task-co offers full scale customizable janitorial services.
  2 FREE Cleans with Every NEW Contract  
We offer daily/weekly/monthly cleaning and maintenance including:
Disinfecting of all touch point surfaces such as door knobs and railings in both high and low traffic areas
Spring cleaning
Glass and window cleaning
Restroom cleaning, disinfecting and restocking
Day Porter Services
High and low dusting
Light fixture cleaning
General cleaning/tidy
Cafeteria/Kitchen cleaning and disinfecting
Garbage/recycling removal
Janitorial Cleaning Packages: Details & Pricing
---
In addition, we offer mission-critical environmental cleaning in food related industries, laboratories, healthcare settings, clean rooms and other sensitive spaces that require extra care. We ensure all such spaces are disinfected and sanitized to the highest standard to ensure health and safety of staff and patients.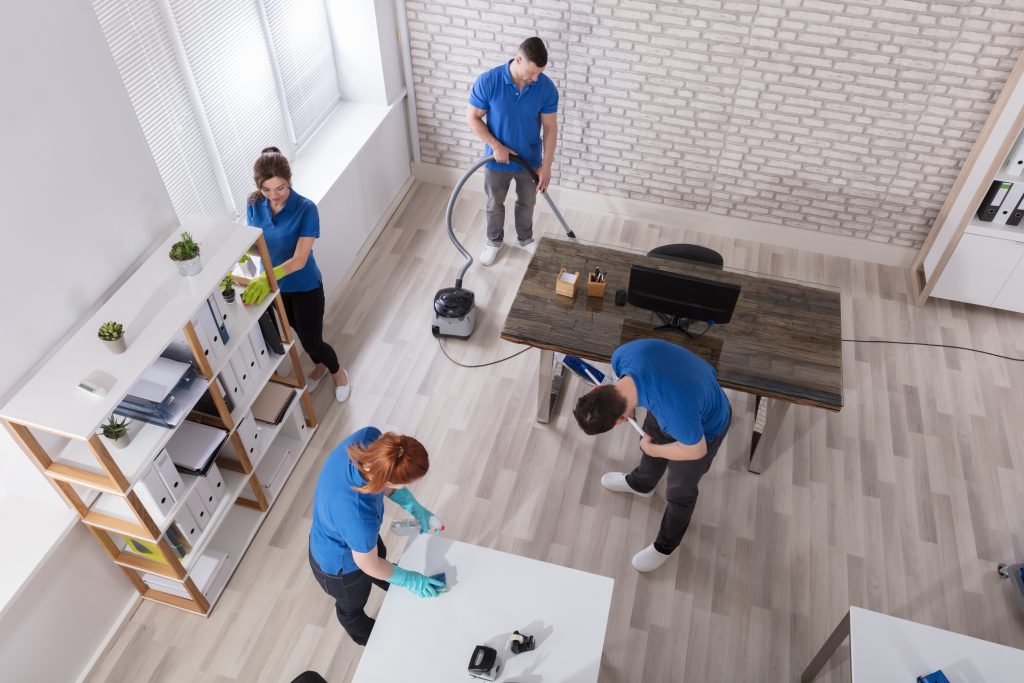 We offer a 100% Service Satisfaction Guarantee on all work. Our staff are well trained and strive to provide the best possible work. Our experienced management team provides regular building inspections for the duration of the job, which means we aren't happy until you are.
Task-co Building Maintenance goes to great lengths to ensure that we are bringing the highest quality equipment and cleaning products to each client. We use professional microfiber cloths that are color co-ordinate for different cleaning tasks and mop heads, sponges and Magic erasers that are changed regularly with new ones.  All equipment such as vacuums and cleaning machines are inspected regularly and serviced on a regular bases. All of our cleaning microfiber cloths are disinfected and laundered after every use.
We highly recommend the use of our environmentally friendly products for floor maintenance, including "safeblend" cleaner.  All "safeblend" products are non-toxic, non-corrosive, biodegradable according to OECD 301, phosphate-free and are effective in cold water. The use of these cleaning products protects the integrity of your flooring, reduces emissions and nasty odors associated with cleaning, saves money, and lessens the environmental impact of deep industrial cleaning.
All friendly and approachable Task-co Janitorial staff arrive on site in full uniform including gloves and safety shoes. All staff have up to date WSIB. Our staff are supervised by an experienced management team and always maintain a professional uniformed appearance.
Safety and security are priorities at Task-co. Building sites are secured with care at all times, and work is done in the safest and most effective way possible. We ensure employee screening and monitoring and that all criminal background checks are current, and that our staff are trained in the most current Ontario Health and Safety Standards, WHMIS and trained in CPR/First Aid.