We are a full service building maintenance company with over 20+ years of collective experience.
Maintaining the appearance and integrity of your building can be difficult when small repair and replacement jobs start adding up. You can trust Task-co Handyman services to combat the wear and tear that is typical of busy, new, or high-traffic buildings by offering a team of experts and a variety of professional Handyman options.
Plumbing repair and maintenance
Light bulb replacement
Floor installation
Furniture/fixture Installation & assembly
Wall and drywall repairs
Painting
Electrical
Construction & Restoration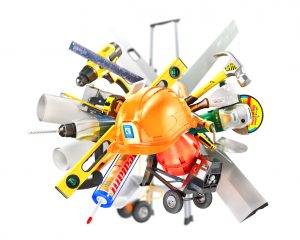 Task-co's professional, licensed contractors can be scheduled for regular maintenance such as monthly/weekly vacancies or inspections or hired for one-time repairs. Our specialists arrive on time, and finish the job on schedule and budget, while maintaining a high standard of quality workmanship.
Included in all Handyman Services from Task-co is an estimate and project plan/timeline provided at the outset of each job. A project manager will keep you up-to-date and informed as the project moves forward and ensure that all work is completed to or above building code.
Our multidisciplinary experts are highly trained, and stay current with the latest safety information and professional training to ensure the consistent delivery of the best service possible.
We highly recommend the use of environmentally friendly products such as low VOC paints and low wattage lighting ballasts and components where appropriate. These products can also save you money – up to 75% reduction in lighting costs in some cases.
Our staff always arrive in uniform, have up to date WSIB and a contractors liability of $3 million. Our staff are supervised by an experienced construction and management team who are IAPA safety trained. All staff are knowledgeable on the most current Ontario Health and Safety Standards, WHMIS and trained in CPR/First Aid.
Safety and security are priorities at Task-co. Building sites are secured with care at all times, and work is done in the safest and most effective way possible. We ensure employee screening and monitoring and that all criminal background checks are current.