We are a full service building maintenance company with over 20+ years of collective experience.
Have a large job and need some support? You can trust Task-co to provide a wide range of specialty and restoration services to get your building or build site back into shape.
Duct cleaning
Graffiti removal
Window cleaning
Clean up after festivals, concerts & events
Vacancy cleaning
Upholstery cleaning
Flood cleanups
Content Organizing
Hoarding Removal
Power washing of walls & floors
New construction clean-ups
Dust removal
Industrial stain removal
Restaurant kitchen restoration, cleaning/sanitizing
Junk removal & recycling – including hoarded items
Restoration Construction
Industrial Food Facility cleaning & sanitizing
Have another cleaning job? Just ask – we are here to help!
We offer a 100% Service Satisfaction Guarantee on all work. Our staff are well trained and strive to provide the best possible work. We know that your building or job-site will more than meet your expectations after a thorough Task-co clean up!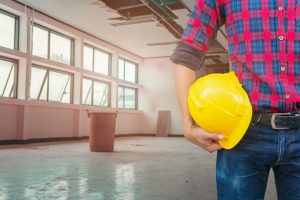 Task-co staff is well trained, conscientious, friendly, and capable of tackling even the toughest messes. Up to date on the most current safety, building, and environmental regulations, you can trust a Task-co employees to keep your job site safe and secure. All staff arrive on site in full uniform including gloves, hard hats and safety shoes where appropriate, ensuring a professional appearance and demeanor.
Safety and security are priorities at Task-co. Building sites are secured with care at all times, and work is done in the safest and most effective way possible. We ensure employee screening and monitoring and that all criminal background checks are current, and that our staff are trained in the most current Ontario Health and Safety Standards, WHMIS and trained in CPR/First Aid.
As with all of our jobs, we support the use of environmentally friendly products such as "safeblend" wherever appropriate. The use of these cleaning products protects the integrity of your buildings surfaces, reduces emissions and nasty odors associated with cleaning, saves money, and lessens the environmental impact of deep industrial cleaning. We also endeavor to use the highest quality cleaning and restoration equipment ensuring that all professional grade pieces are clean and efficient.